When Advertising Was Still Called Advertising and Furniture Carpentry Was Still a Craft
Special Auction at K&K Auctions in Heidelberg on Friday, 10th September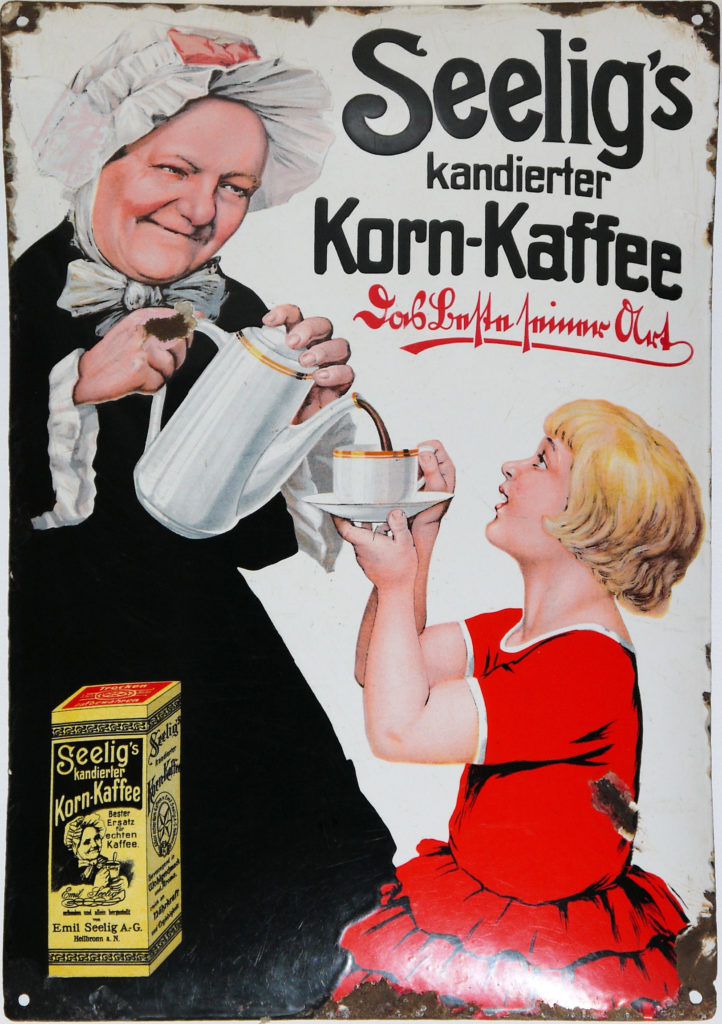 Enamel like a sugar glaze! More than 50 years ago, the first enthusiasts secretly began to unscrew the evidence of early advertising culture from the walls, enamel signs that once advertised coffee, detergents and many other luxury and consumer goods when modern media were not yet the dominant advertising media. Rarities and cultic signs such as "Die weiße Frau" by Persil, "Seelig´s kandierter Korn-Kaffee" or the "Rüger Hansi" have long since become sought-after collector's items for which enthusiasts pay top prices. In a special auction on Friday, September 10th, K&K Auctions will offer more than 120 lots from a lovingly assembled Heidelberg collection, including not only the "classics" but also numerous rare items from small companies in a wide variety of fields.
In addition, there will be the complete liquidation of a long-standing antique furniture company, the "Hofgut Kirschgartshausen" near Mannheim. Over many decades, antique pieces of furniture were restored here with great expertise and care and thus preserved for our modern times. A small contribution to the issue of sustainability, which is so important today. Now the company has to close due to its age and about 120 lots of restored and unrestored pieces of furniture will be offered for sale without limit, as well as other inventory such as lamps, flower columns and decorative items. The pieces can be viewed in idyllic Kirschgartshausen by appointment and can also be collected on site.